QUALITY
VALUE
VERSATILITY
SAFETY
The fabric belt conveyor, with full length adjustable side guides and centre drive to aid small diameter transfer.
The model pictured has an additional full length transparent tunnel guard fitted.
Length - 2000mm
Width - 350mm roller width – 395mm over bed
Belt height 870mm +/-50mm
Belt width/Type - Low Friction FN 15N White
Speed choice 30m/min nominal @ 50hz
Motor – SEW shaft mounted fitted on right hand side in direction of travel
0.25kw 230/400v 3-phase (Dual voltage)
80mm diameter drive roller
20mm diameter transfer roller at drive end to aid product transfer (as supplied on previous projects for yourselves)
48mm diameter tail roller
Stainless Steel Bed and leg frame
Full length adjustable side guides – 40mm wide plastic 'T' section
CE Documentation will be supplied.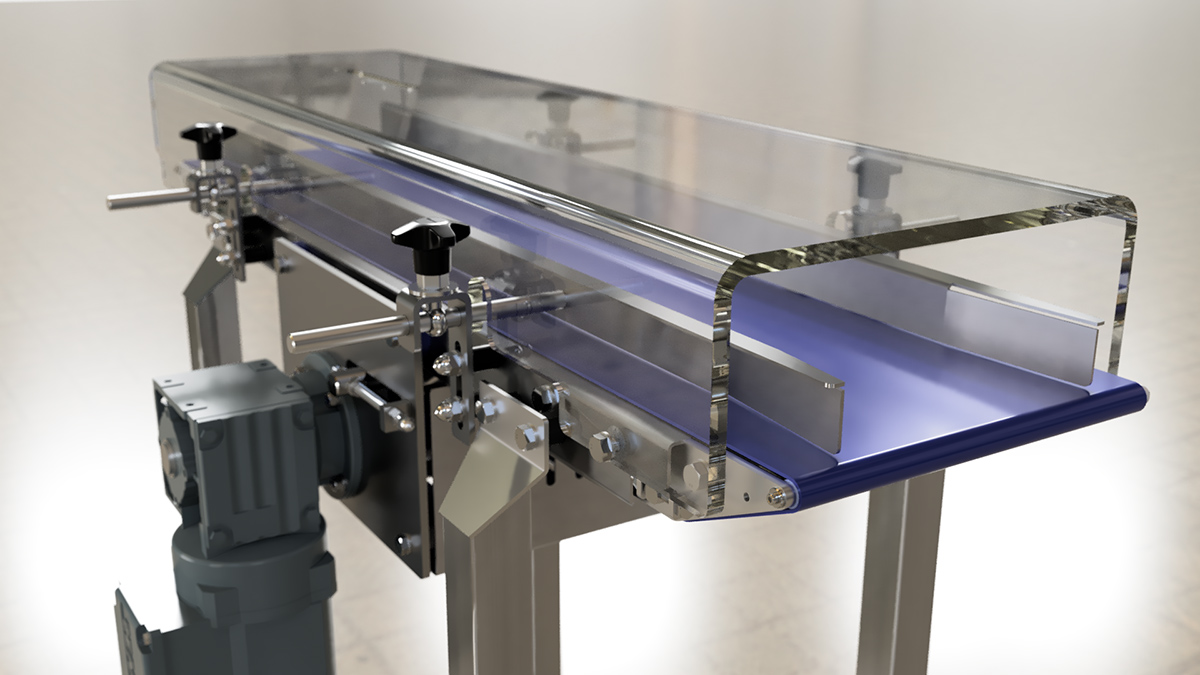 HARD WEARING
Solid reliable design and build provide essential low mainentance.
HARD WORKING
Built for high volume daily usage to keep your production line moving.
HARD TO BEAT
For value and build quality, the Fabric Belt Conveying range is hard to beat.
The robust answer to your conveying requirements